General and Implant Dental Care Services for Seattle, Washington
For routine and advanced dental care, visit Robert Taylor, DDS.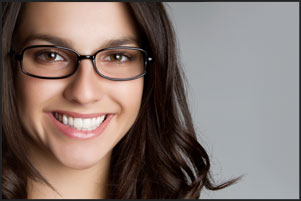 Dr. Robert Taylor has built a career on keeping up with the latest dental care treatments so as to help patients in the Seattle area experience lifelong oral health. If you're looking for complex general, restorative, or cosmetic dental care, look to the office of Robert Taylor, DDS to deliver.
Our dental care services include:
General Dentistry
There are lots of general dentists out there, but not very many of them are capable of performing advanced restorative dentistry like dental implants and oral surgery as well. Why should you turn to Dr. Robert Taylor for your regular general dental exams and basic treatments? Beginning an oral healthcare relationship with our office now means having a dentist you know and trust when more complicated issues arise in the future.
Restorative and Implant Dentistry
Dr. Taylor is well known for providing complete restorative and implant dentistry to patients from Seattle and surrounding communities. You can undergo the entire dental implants procedure, from placement to completion, right here at our office. Because we offer various restorative dental care treatments like oral surgery, crowns, bridges, and implants, many patients come to us for full-mouth reconstructions, a process in which we completely rebuild smiles that have experienced a great deal of damage. We use natural-looking dental restorations made from ceramic and zirconia to make sure that you can maintain your attractive appearance.
Cosmetic Dentistry
For some patients, the problem isn't so much health as it is appearance. If you struggle with aesthetic problems, Dr. Taylor offers solutions. Our Seattle dental office can provide cosmetic dentistry treatments, including porcelain veneers and teeth whitening. We've created an inviting office environment in which you can relax while undergoing your smile makeover. Treat yourself with cosmetic dental care from Robert Taylor, DDS.
Make an appointment with Dr. Taylor today and begin building a relationship that will do wonders for your smile. With our complete general, restorative, and cosmetic dental care, you can enjoy a level of care that you won't find everywhere. Our dental care rests on a strong foundation of extensive education and experience, and our team offers highly professional care with friendly service. Exceed your expectations for what dental care can be with a visit to the Seattle, WA dental office of Robert Taylor, DDS.