Crown and Bridge for Seattle, WA
There are a number of different ways your smile can become damaged. You may experience extensive decay that eats away at your tooth or teeth and needs more extensive repair than a filling or two. Gum disease can cause tooth loss, or an accident could chip, break, or knock out one of your pearly whites Whatever the reason for your smile's problems, you can turn to Dr. Robert Taylor for solutions. With crown and bridgework at our Seattle, WA dental office, you can count on beautiful results.
Porcelain and Zirconia Crowns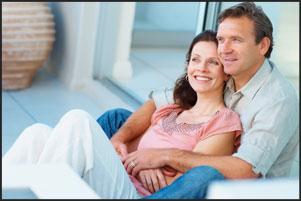 We use top-of-the-line materials to craft your dental restorations, offering both porcelain and zirconia crowns to make sure that you're satisfied with the results. Zirconia is used not only for its beauty but its strength as well, giving you a look that's so close to natural that no one will ever have to know you've had dental work to repair smile damage. Zirconia crowns stand up to biting, chewing, and grinding, making them an excellent choice for your smile repair. With porcelain or zirconia dental crowns, we can repair teeth that have been chipped, fractured, broken, or damaged by so much decay that they cannot support a simple filling.
Zirconia Fixed Bridges
Zirconia can also be used to create fixed dental bridges too. There are three basic types of tooth replacement: dentures, dental implants, and bridges. While dentures are removable, fixed bridges are anchored in place with crowns, making this option more reliable than dentures without needing surgery as with dental implants. Made with zirconia, bridges from the office of Dr. Robert Taylor in Seattle, Washington stand up to the standard wear and tear that every smile experiences, giving you longer-lasting results.
Dr. Taylor knows that your appearance is as important to you as your health. You want strong, durable tooth repair and replacement, but you also want attractive results. That's why we turn to labs that use the latest and most natural-looking materials, including zirconia. Zirconia is biocompatible, meaning that it will work well in the oral environment. In breakage tests, zirconia has outperformed various other ceramic materials, and this material can be used for crowns, bridges, and other types of dental restoration.
To explore crown and bridge and other restorative dentistry treatments available at our Seattle, WA dental office, contact us for an appointment. When you visit with us, we'll determine what procedures and materials will best repair and restore your smile, and we'll create a treatment plan just for you. Crowns and bridges can be used on their own or be integrated into a complete full-mouth reconstruction. Our office is trusted by the community for having a reputation for providing excellent oral health results.