Porcelain Veneers for Seattle, Washington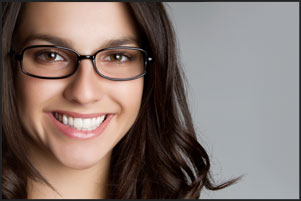 When you visit the office of Dr. Robert Taylor for a smile makeover, you'll find yourself in a comfortable space where you can feel right at home. We'll set your mind at ease with our various amenities, allowing you to truly enjoy undergoing cosmetic dentistry treatments like porcelain veneers. If you've been wondering about whether or not there's hope for your damaged smile, schedule a consultation with Dr. Taylor at our Seattle, WA dental office to discuss porcelain veneers.
These thin shells of porcelain ceramic are placed on the front surfaces of teeth to cover a variety of appearance problems. It really is that simple. Because they go over your own teeth, porcelain veneers can instantly transform chipped, stained, crooked, worn, or misshapen teeth into beautiful, white, straight smiles. Porcelain resists stains, making your new look durable and long-lasting, and you can even get a straighter smile without having to undergo years of orthodontic care. People with extremely damaged smiles will be amazed at the level of change we can accomplish with porcelain veneers.
Porcelain veneers are used to correct the look of such problems as:
Chips
Cracks
Worn teeth
Misshapen teeth
Crooked teeth
Stains
Gaps
Virtually any appearance problem can be covered with porcelain veneers.
Patients often worry that porcelain veneers won't look natural or that we only offer one-size-fits-all results. Nothing could be further from the truth. Porcelain has been shown to closely mimic the look of natural tooth enamel, lending veneers a look that doesn't give away the fact that you've had work done. In addition, we always make sure that the color, size, and shape of your veneers match the look of your smile and face. We want your results to show off your unique beauty and personality!
The process usually takes a few weeks and at least two visits to our Seattle, WA dental office. Your first visit will involve a long discussion about your goals and a complete examination of your teeth and gums. We cannot place porcelain veneers if your smile isn't healthy. If necessary, we may recommend various treatments like periodontal therapy to get your mouth in shape before continuing with the process. We may also perform teeth whitening before fitting you for your veneers so that your entire smile can be nice and bright.
Once your smile is healthy, we can fit you for the veneers and have them created by the dental lab. When this is done, we bond the veneers to the front of your teeth, and your new smile is complete.
Have you been thinking about porcelain veneers or any other form of professional cosmetic dental treatment? Visit the Seattle, WA dental office of Dr. Robert Taylor to find out more about this and other procedures for complete smile makeovers. Contact us to make an appointment for a consultation and exam.