Restorative Dentistry for Seattle, WA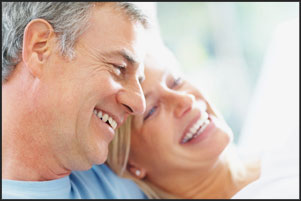 Dr. Robert Taylor has studied advanced restorative dentistry techniques and treatments to make it possible for you to experience the ultimate in oral health with a visit to our Seattle, WA dental office. In fact, Dr. Taylor is so well known for successful restorative results that many patients come to our office for help with fixing unsatisfactory dental work that's been performed in other offices. Helping patients experience improved oral health is the ultimate goal of every procedure performed by Dr. Taylor, and we want that to be possible for even the most damaged smiles.
What types of restorative dentistry will you find at our office?
Tooth-Colored Fillings
Full-Mouth Reconstruction
Through the years, Dr. Taylor has established a practice where excellent advanced dental care comes first, making it possible for patients who've experienced mild to severe dental damage to be given a renewed sense of confidence and function.
Crowns and Fillings for Complete Tooth Repair
When teeth need repair, whether because of decay or injury, you may need a dental filling or crown. Because we know how important it is to our patients that we offer not only tooth repair but cosmetic-quality results, we use tooth-colored composite resin for fillings and either porcelain or zirconia for crowns. We can make sure that your smile remains strong despite the normal wear and tear of aging and use. Even better, we won't sacrifice your appearance to do so.
Strong and Beautiful Tooth Replacement
Dr. Taylor offers various methods of tooth replacement, including dental implants. Dental implants have become a popular and highly recommended option over the years because they're the most durable and they do the most for lasting oral health. From pre-placement procedures like bone grafting or sinus lifts to surgical insertion of dental implants and the creation of the restorations, Dr. Taylor can provide every step of the process to restore your smile. If you're interested in dental implants or have had implants placed elsewhere and were dissatisfied with the results, visit our Seattle restorative dentistry office.
Because there is no one-size-fits-all restorative dentistry treatment for every smile, we offer other options for tooth replacement, including fixed bridges, dentures, and partial dentures.
Full-Mouth Reconstruction
When we need to combine multiple restorative dentistry procedures so as to fully rehabilitate a seriously damaged smile, this process is known as full-mouth reconstruction. A full-mouth reconstruction can include procedures that repair damaged, fractured, decayed, and missing teeth. For patients whose smiles have been tarnished by damage, full-mouth reconstruction can offer cosmetic as well as restorative dentistry relief.
For excellent restorative dentistry, visit Dr. Robert Taylor in Seattle, Washington. After a thorough examination, Dr. Taylor will draw up a treatment plan that fits your oral health needs, lifestyle, and appearance. Every aspect of your smile will benefit from our care. Contact us to make an appointment today.