Oral Surgery for Seattle, Washington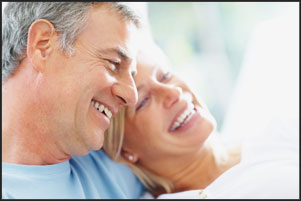 Sometimes oral damage reaches the gums and bone, and when this happens, you may need some form of oral surgery to correct the problem and make your smile more functional. Oral surgery may be necessary to combat the effects of gum disease or prepare you for the placement of dental implants. Bone grafting, sinus lifts, and other oral surgery procedures can help rebuild your oral health; Dr. Robert Taylor performs these and other various oral surgeries at our Seattle, Washington dental office.
Bone Grafting
Bone grafting is often performed to increase the mass of deteriorated jaw bone so that we can place dental implants. It can also be used to build up depressions in the gum, which can help dentures fit better. This oral surgery procedure involves using bone material from elsewhere in your body or from a donor or synthetic source to build up reduced bone tissue. Bone can be lost because of gum disease, injury, or other oral health problems, but with bone grafting performed by Dr. Taylor at our Seattle dental office, we can rebuild your oral health.
Sinus Lifts
The most common reason for performing a sinus lift oral surgery procedure is to prepare you for dental implants. This treatment involves building up bone in the upper jaw. Your sinus may have become lower due to tooth loss, gum disease, or trauma, but with a sinus lift, we can build back up the sinus area to make room for dental implants.
Other Oral Surgeries
Other oral surgery procedures that can be performed at our Seattle dental office include tooth extraction and root canal therapy. Tooth extraction may be necessary because a tooth has been damaged by disease or injury. Sometimes a tooth is broken near or even below the gum line, complicating the extraction process and calling for oral surgery. Dr. Taylor can extract teeth with these types of injuries, preparing you for placement of replacement teeth. Root canal therapy may be able to save teeth threatened by disease. This type of oral surgery involves removing diseased pulp tissue from inside the affected area and strengthening the damaged tooth with a crown.
We may refer you to various types of dental specialists for some oral surgery procedures. However, our patients take heart in the fact that Dr. Taylor performs so many of his own oral surgery treatments. If you're looking for a dental office that provides comprehensive general, restorative, and cosmetic dentistry that goes beyond the basics, contact our Seattle, WA dental office for an appointment.