Periodontal Therapy for Seattle, WA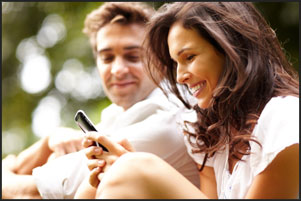 Gum disease is amazingly common. Most people will suffer from at least a mild case at some point in their lives. If gum disease is not addressed and instead develops into a more severe case, it becomes a degenerative disease that will slowly break down your smile. Dr. Robert Taylor offers periodontal therapy at our Seattle, Washington dental office, helping patients to avoid the damage that can result from this potentially destructive condition.
The side effects of gum disease include the loosening and eventual loss of teeth; in fact, gum disease is the leading cause of tooth loss in the United States. Risk factors for gum disease include smoking, diabetes, certain medications, genetic predisposition, and poor oral hygiene habits. What are the signs that you might have gum disease?
Chronic bad breath
Red, swollen gums
Tender or bleeding gums
Pain when chewing
Loosening of teeth
Increased tooth sensitivity
Receding gums
A lot of patients believe that a little bleeding when brushing or flossing is normal, but it's not; this is a sign of gum disease, and it's usually the most obvious indicator. For many, gum disease will show no symptoms whatsoever. That's why we encourage patients to visit us at least twice a year for a thorough dental exam that includes a periodontal check.
What happens if we discover gum disease in your mouth? We'll provide periodontal therapy to treat the problem. For those who are candidates for non-surgical periodontal therapy, the main form of treatment is scaling and root planing. Dr. Taylor or one of our highly trained dental hygienists will clean away tartar from around and below the gum line, which is a process known as scaling. Then, once we've completed that phase of periodontal therapy, root planing is performed to smooth away spots on the root where bacteria gather. After your periodontal therapy is complete, we'll provide you with a plan for proper home hygiene and encourage you to visit our office more often for cleanings and exams.
Should you need surgical periodontal therapy, Dr. Taylor maintains relationships with Seattle area periodontists who provide various gum disease treatments. Dr. Taylor can perform oral surgery, but we may refer you to a periodontist – a specialist who focuses on the care of oral soft tissues – if we feel it would be best for your health.
You may be suffering from gum disease right now and not even know it. If it's been a while since your last dental exam or you know that you're suffering with gum disease and want to explore periodontal therapy options with Dr. Taylor, contact us and make an appointment at our Seattle, Washington dental office.