Cosmetic Dentistry in Seattle, Washington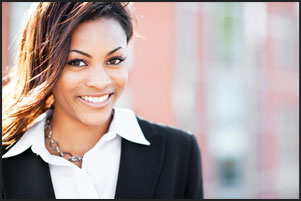 Modern dentists have developed multiple ways to not only enhance your oral health but to improve the look of your smile as well. Cosmetic dentistry has grown over the last few decades, becoming an integral part of the overall dental care experience. Because our Seattle, WA office is dedicated to providing comprehensive dental care, we include various cosmetic dentistry services in the available treatments we provide.
Cosmetic dentistry is a broad category of dental care that encompasses treatments designed to brighten and beautify your smile. Some cosmetic dentistry treatments are also restorative in nature, like dental implants or tooth-colored fillings. Others simply repair minor imperfections that don't impede function but do take a great toll on self-confidence. When you're considering a smile makeover, we encourage you to visit Dr. Taylor to discuss all of the options for your smile.
Our cosmetic dentistry treatments include:
Cosmetic Dental Bonding
Tooth-Colored Fillings
Cosmetic Dental Bonding
Both tooth-colored fillings and cosmetic dental bonding can repair damage to teeth, and these cosmetic dentistry treatments even use the same composite resin material. Before the development of this tooth-colored material, we had to use silver amalgam for fillings, and the only option available for repairing cosmetic problems with front teeth was porcelain veneers. But with cosmetic dental bonding, we now have a more conservative option that can repair minor cracks or chips. For some, veneers may still be the best choice, but for those who want a simpler option, cosmetic dental bonding is a viable alternative.
Your Smile Makeover
Whether you need a single cosmetic dentistry procedure or you'd like to combine several treatments to transform various aspects of your smile, we can develop a smile makeover treatment plan just for you at our Seattle dental office. Because Dr. Taylor is such a talented restorative and cosmetic dentist, our office attracts a wide range of patients, from people with small imperfections to those in need of a complete makeover. Whichever category describes you, we encourage you to consider a trip to the office of Dr. Robert Taylor. You could benefit from teeth whitening, porcelain veneers, crowns, or even dental implants – no job is too big for Dr. Taylor.
Make an appointment with Dr. Taylor at our Seattle dental office for a cosmetic dentistry consultation. Dr. Taylor can provide the general, restorative, and cosmetic dental care you need that will give you a stunning smile that lasts for years to come. Even if you've completely ignored your mouth for years, Dr. Taylor can turn things around and completely rejuvenate your smile.