Sedation Dentistry for Seattle, WA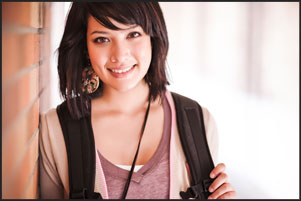 We've come to understand that dental anxiety is a common and serious problem that has a big impact on oral health. You can't have a healthy mouth if you don't visit the dentist regularly, and dental anxiety keeps lots of people from pursuing the treatments they need to achieve and maintain health, function, and vitality. However, we offer a way for those with dental anxiety to overcome fear and make that important appointment: sedation dentistry. With sedation dentistry, Dr. Robert Taylor of Seattle, Washington has made it possible for countless patients who would've otherwise let their oral health suffer to undergo essential dental treatment and bring their smiles back to life.
Many patients like to combine sedation dentistry with the following treatments:
Really, sedation dentistry can be used during any dental care treatment that causes you feelings of mild to severe dental anxiety.
What is sedation dentistry? This term refers to the use of various types of sedation, and our Seattle, WA dental office utilizes the term to describe our option of oral conscious sedation. With oral sedation, we inhibit your anxiety response, instead causing feelings of deep relaxation that can often make you drowsy. You don't go completely to sleep, which is important; it's often essential that you be able to respond to our questions and commands during various oral treatments. Instead, oral sedation dentistry will put you into an extreme state of tranquility – so deep, in fact, that you may remember nothing of your procedure!
Because the effects of sedation dentistry are so strong, you'll need a friend or family member to accompany you to the appointment and provide transportation. You'll take an oral sedative prior to your treatment, and we'll get started once the sedative has begun to take effect. Don't worry; our staff will remain with you throughout your entire time in our office to ensure your safety. Sedation dentistry has successfully helped patients who otherwise would've let their smiles continue to suffer.
Don't let your oral health deteriorate due to dental anxiety. Visit the Seattle dental office of Dr. Taylor to experience relief with sedation dentistry. As a comprehensive dental practice, we offer a wide range of general, restorative, and cosmetic dental care services, and we can enhance your experience with oral conscious sedation. Contact us with questions or to make an appointment.