General Dentistry in Seattle, Washington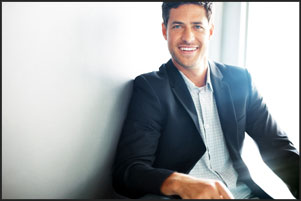 In the early days of dentistry, barbers actually provided oral healthcare treatments. Luckily, we've come a long way since then, and today's general dentistry can help prevent a number of complicated dental problems that were previously only treated with tooth extraction at your local barber shop. With regular preventive dental cleanings and thorough general dental exams at our Seattle, Washington dental office, you can avoid many common issues and keep your smile whole and healthy for a lifetime.
Dr. Robert Taylor is best known for providing complex restorative dental care, but our practice is also a general dentistry practice that offers all the basic, routine care you'd expect from a full-service dental office. Our general dentistry services include:
Dental Cleanings
Dental Exams
Digital X-rays
Nightguards for Bruxism
Periodontal Therapy
Thorough Dental Exams for Excellent Results
Dr. Taylor uses digital dental technology to make sure that your general dentistry exams are as thorough as possible. During each exam, Dr. Taylor will look for signs of decay, gum disease, and oral cancer. Because our office offers such a wide range of restorative dental care treatments, you'll be in good hands should we find any signs of a problem. We like to see our patients twice a year for routine dental exams, and we'll take updated digital X-rays every few years to make sure we've got an updated record of your oral health.
Nightguards for Bruxism
Bruxism is just a fancy way of referring to teeth grinding. Most people will go through at least a short period of teeth grinding at some point during their lives, usually in response to stress and anxiety. However, some patients find that this becomes a long-term habit that can do serious damage to teeth and cause TMJ pain. With a custom nightguard created just for you at our Seattle general dentistry office, you can avoid the pain and damage associated with bruxism. During your regular dental exams, Dr. Taylor will look for signs of teeth grinding, including worn teeth and pain, and if he finds evidence that this is a problem for you, he may recommend fitting you for a nightguard.
Periodontal Therapy
Even if your smile is completely free of cavities, gum disease can do just as much damage. Every routine general dentistry exam will include periodontal charting to check on the health of your gums, and we can perform non-surgical periodontal therapy should we detect the presence of disease. Dr. Taylor also works closely with local periodontists to provide you with care if you're suffering from severe gum disease.
If it's been a while, contact our Seattle, Washington office to make an appointment with Dr. Taylor for your general dentistry checkup and cleaning. Your smile will appreciate the attention!